Social Security Law Center has your back through weathering the COVID-19 crisis.
In the exceptional circumstances caused by COVID-19 our first priority is to continue to provide a superior experience for our clients. 
Our staff have shifted to a completely remote work model to maintain a safe and healthy environment for clients and staff.
We have full confidence in our ability to serve and support our clients as this situation evolves.
YOUR DISABILITY WILL NOT STOP AND NEITHER WILL WE.
As always, you may contact us by telephone, email, mail or fax.

Ready to Get Started?
DUE TO THE VIRUS WE ARE USING VIRTUAL MEETINGS TO EVALUATE NEW CLAIMS. 
CALL US NOW TO TALK TO AN EXPERIENCED ATTORNEY ABOUT YOUR CASE!
Why choose Social Security Law Center?
Social security disability law is ALL we do.
Why choose Social Security Law Center?
Free consultation even before you are denied.
Why choose Social Security Law Center?
We are local and care about our communities.
Why choose Social Security Law Center?
We have practiced disability law since 1990.
Why choose Social Security Law Center?
You will meet with and know your attorney.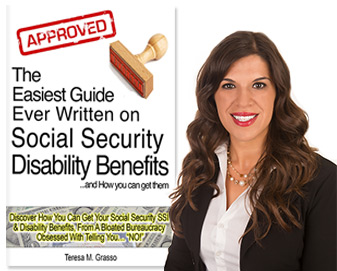 Are You Eligible?
Answer a few quick questions to find out if you could be eligible for social security disabilty benefits
Welcome to Social Security Law Center
Since 1990, the Social Security Law Center has been the leading social security law firm offering unsurpassed legal services in Oklahoma City, OK, Tulsa, OK, and the surrounding areas. Our practice focuses solely on Social Security Disability Law, which allows us to develop our expertise and knowledge in this practice area. When you need expert help navigating the complex and unfair bureaucratic system that is the Social Security System, you can depend on our social security disability lawyers to provide the right legal services.
Your Claim Receives Personalized Attention
At the Social Security Law Center, your social security disability claim receives personalized attention from attorneys focused on your best interests. We strive to deliver unsurpassed legal services to ensure the approval of your benefits. When you work with a social security disability attorney from our law firm, you will receive the individualized attention your case can benefit from.
Expert Help from Local Attorneys
Our local lawyers know the disability rules and procedures and the judges handling social security disability cases, which gives us an added advantage. We have many different offices and attorneys throughout the state of Oklahoma who are ready to provide expert representation for your benefit claim. Hire our firm and work with an attorney who knows the judge assigned to your claim and how best to present your case to them.
We Will Appeal Your Claim to Federal Court If Needed
Social Security Law Center will appeal your case to Federal Court if necessary. We understand that there are many instances where judges make the wrong decisions and Federal Court can alter that. Unlike other law firms, we will never send your claim to another law firm for a Federal Court appeal.
Schedule a Consultation
Contact our law firm today to schedule a consultation by calling us at the location nearest you!
Contact Social Security Law Center for your free consultation.
Contact one of our Oklahoma offices for information about qualifying for and receiving Social Security disability benefits. The initial visit is free and there are no obligations. You pay a fee only if we win your case.
Complete the form or call one of our offices:
918.388.7752 TULSA
405.606.7440 OKLAHOMA CITY
918.335.3100 BARTLESVILLE