Welcome to the Social Security Law Center
Since 1990, the Social Security Law Center has been the leading social security law firm for Oklahoma City, Tulsa, and the surrounding areas. If you are struggling to make ends meet because your health prevents you from working, you may be eligible for Social Security Disability benefits. Our team is ready to help you get the benefits you deserve. Our firm is ready to help you fight for the financial support you need. 
The Federal government has a responsibility to help its citizens when they're facing unavoidable financial difficulties, and Social Security offers two financial relief programs for citizens in need. Applying to these programs can be complex, however. If you want to present the strongest case, you'll need legal support.
Contact Social Security Law Center For Your Free Consultation
What are Social Security Disability Benefits?
Social Security disability benefits are tax-funded financial aid programs for Americans with disabilities. If you are unable to work or are facing severe financial hardship, you may be eligible for a monthly allowance to help you make ends meet. For Oklahoma citizens who can't work due to medical complications, Social Security Disability Insurance (SSDI) and Supplemental Security Income (SSI) can help cover cost of living. Currently, 5.3% of Oklahomans receive disability payments for the Social Security Administration. SSDI covers applicants who have paid enough income taxes to qualify. SSI covers applications who haven't worked enough to qualify for SSDI, but still have serious medical conditions and financial need. If you're facing financial insecurity due to your disability, our team can help you file your claim for Social Security disability benefits. We believe in the rights of Oklahoma residents like you to financial stability, and we're ready to fight for your right to compensation.
Are you having any social security law problems but can't consult anyone?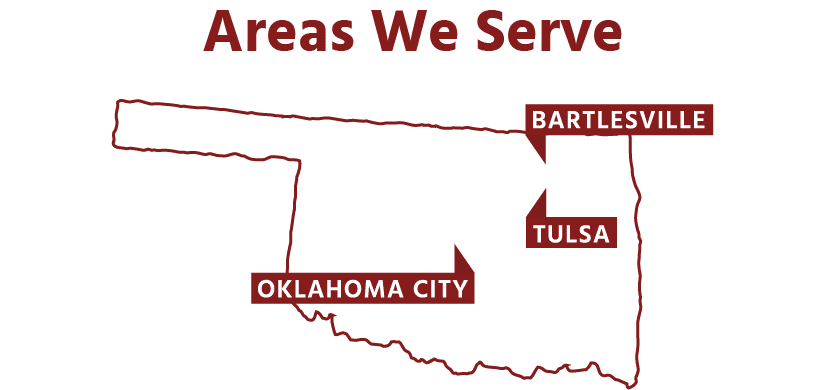 I Would Refer
Rather than dealing with SSA, I went straight to Social Security Law Center. They helped me with all of the paperwork. I would refer Social Security Law Center.
I Knew I Needed a Lawyer
I knew I needed a lawyer before I filed. I was referred to Social Security Law Center by a friend. They helped make sure all the forms were completed correctly and my questions were answered. Social Security Law Center is the best.
Your Claim Receives Personalized Attention
At the Social Security Law Center, your social security disability claim receives personalized attention from attorneys focused on your best interests. We strive to deliver unsurpassed legal services to ensure the approval of your benefits. When you work with a social security disability attorney from our law firm, you will receive the individualized attention your case can benefit from.
Our team is small enough that you'll know your attorney but strong enough that we can go toe-to-toe with the bureaucratic process and even the Federal District Court. With us, you're not just a case. You deserve to have lawyers who will fight for you.
Your first meeting will be with an attorney, not a paralegal, and you won't have to go into a hearing alone. We know that when you hire a legal team, you need someone to offer you legal counsel and information every step of the way. We're ready to support you with legal expertise, strategy, and compassionate counsel.
Help from Local Attorneys
Our local lawyers know the ins and outs of the Oklahoma Social Security bureaucracy. We've spent years working with the disability rules and procedures that cause so many denials. We know the judges handling social security disability cases, which gives us an added advantage in hearings.
We have offices in Tulsa, and Bartlesville. Meeting with your attorney should be convenient, not a hassle. Your time shouldn't be wasted traveling back and forth when it could be spent preparing your case and living your life. Social Security Law Center is the local choice for central Oklahoma. We have attorneys throughout the state who are ready to provide expert representation for your benefit claim.
Hire our firm and work with an attorney who knows the judge assigned to your claim and how best to present your case to them. With decades of experience, our firm knows all the tricks of the trade to get your claim approved.
We Will Appeal Your Claim to Federal Court If Needed
Social Security Law Center will appeal your case to Federal Court if necessary. We understand that there are many cases where judges make the wrong decisions. The Federal District Court can alter that. Unlike other law firms, we will never send your claim to another law firm for a Federal Court appeal. Your case stays with us from start to finish, because we know just how important it is to know every detail in Federal Court.
About the Team
Our attorneys have been working in Oklahoma since graduating from law school. They've spent years working in the Oklahoma justice system defending the rights of their clients.
Teresa M. Grasso-Herlan graduated from the University of Oklahoma, College of Law in 2004. One of the top attorneys in Tulsa, she offers her expertise on Social Security law in seminars, support groups, and mental health facilities, and represents her clients with zeal and diligence.
Michael Clay founded the Social Security Law Center in 1990, after graduating from the University of Tulsa with his Juris Doctorate. His work overseeing appeals makes keeping your case in-house possible. His work as a tenacious Social Security attorney has made Social Security Law Center what it is today.
FAQs About Social Security Law
How is a Social Security lawyer different from other types of lawyers?
Not all areas of law are the same. For example, criminal law and disability benefits law are two very different fields.  You want an attorney who has specific and specialized knowledge of Social Security benefits programs
Who runs Social Security Law Center?
Teresa Grasso-Herlan is the managing attorney of SSLC.
Where is Social Security Law Center located?
Because we believe in the importance of local representation, we have offices in Tulsa and Bartlesville.
Can a lawyer help at steps other than a hearing?
Yes. When filing an initial application, a lawyer can help you arrange your evidence, check for errors, and ensure that your application is comprehensive. Cutting down on corrections or requests for more documents can help you get your case through the system faster.
When filing appeals, your lawyer can help you understand the process and why you were denied. They can help you file the correct type of appeal.
At the hearing, your lawyer will argue your case before the administrative law judge. Your lawyer can help you communicate with expert witnesses, present your evidence, and they can help you present facts that the judge's questioning might have missed.
If you choose to file with an Appeals Council or the Federal District Court, many of the details of your case will have to do with whether the Judge and the Council gave your case proper consideration.  An attorney knows what the judge's responsibilities and rules of conduct are.  If the judge behaved inappropriately or unjustly, an attorney can present this information so that your case has the best chance of being approved.
What if a lawyer asks for money upfront?
Typically, Social Security Disability lawyers only receive payment if your case is successful.  In these situations, asking for money upfront is illegal and a serious warning sign that this lawyer might be scamming you.  The only time a lawyer can charge you prior to a successful outcome is if you are currently receiving benefits and SSA is attempting to terminate your benefits.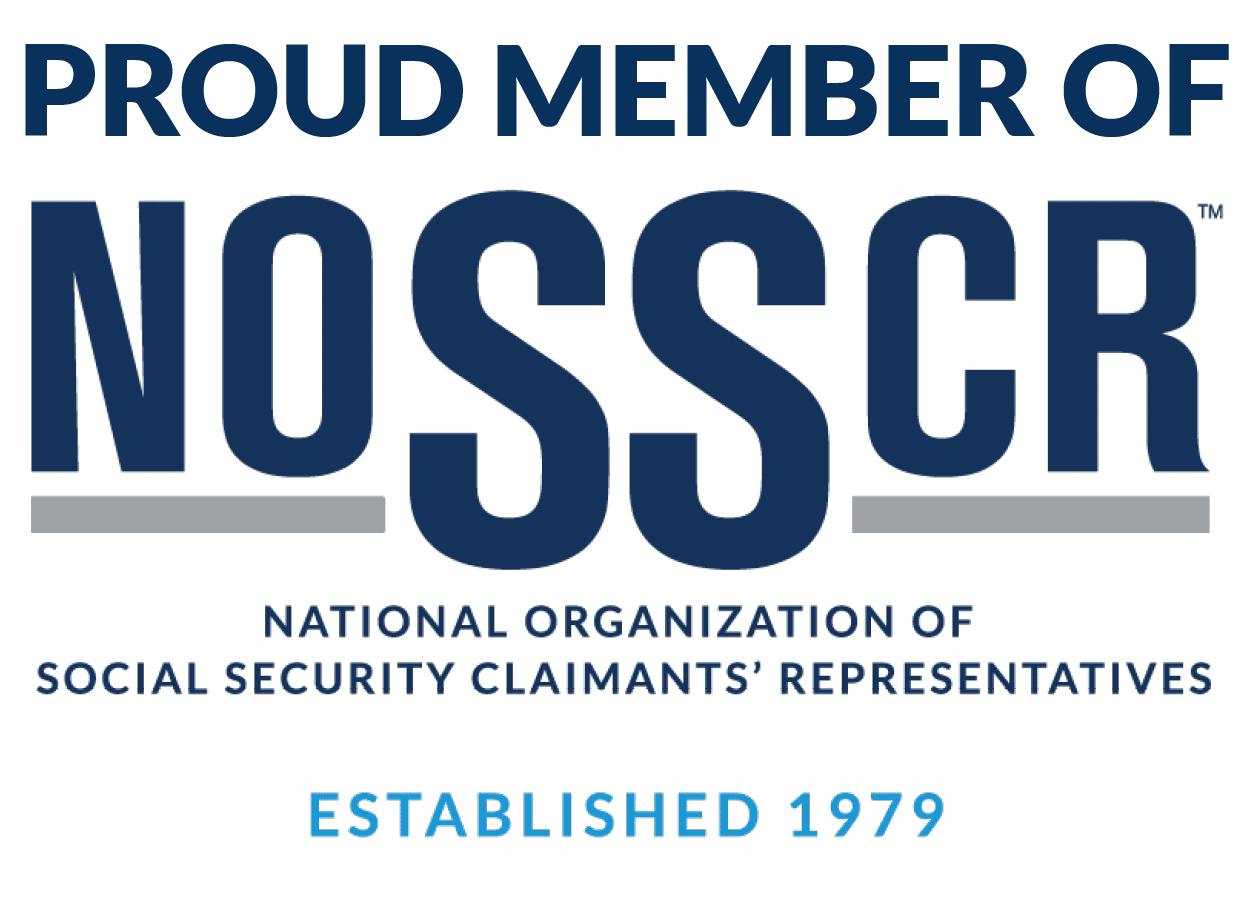 Contact Social Security Law Center For Your Free Consultation